What is Nu-pore moisturizing foot mask?
Nu-pore Moisturizing foot socks are a sheet mask that provides the perfect hydration for the dry feet to keep it soft and smooth. It also anti heel crack socks and help removing dead skin on feet to clean the skin completely so you can have hydrated feet as soft as children's skin.
Read on to learn more about the best moisturizing foot socks for your feet skin.
Nu-pore moisturizing feet mask benefits
Exfoliates your feet deeply and keeps them clean.
Foot hydration socks to keep your feet moisturized and soft.
Healing cracked feet and protecting them from being dry and cracked.
Nu-pore Moisturizing foot socks help Soften feet skin quickly and effectively.
preserving the hydration, freshness, and freshness of the skin.
Removes the accumulated impurities on the feet skin.
You may also like 2 vaseline lip therapy rosy lips offer for pinky lips – 7 grams per packet
Nu-pore moisturizing socks price in Egypt 2022
At Elwebkala, Nu-pore cracked feet socks price is available for purchase for just 135 جنيه مصري per packet.
Nu-pore feet mask ingredients
Active ingredients: shea butter extract, sunflower seed oil, and avocado oil.
Inactive ingredients: Water/Butylene Glycol, Glycerin, Cetearyl Alcohol, Isopropyl Myristate, Betaine, Urea, Caprylic/Capric Triglyceride, Glyceryl Stearate, Sodium Hyaluronate, Aloe Leaf Extract, Biosaccharide Gum-1, Dimethicone, Witch Hazel (Hamamelis) Extract Virginia), PEG-32, purslane extract (Portulaca oleracea), 1,2-hexandiol, tea tree (Malaleuca alternifolia) leaf oil, polysorbate 60, steareth-2, steareth-21, stearic acid, carbomer, grapefruit extract (Citrus Paradisi), Collagen, Xanthan Gum, Allantoin, Disodium Edetate, Aroma, Jojoba (Chinese Simmondsia) Seed Oil.
How to use Nu-pore feet mask moisturizer
Wash your feet thoroughly and dry them well.
Apply Nu-pore feet socks and make sure liquid contents stay inside the socks.
Massage your feet while wearing the socks to help absorb the liquid.
Leave them for 20 to 30 minutes on your skin.
Remove socks and massage the remaining liquid.
Moisturizing foot socks side effects
The moisturizing feet mask doesn't cause any side effects or harmful results as long as you don't have allergy to any of the ingredients as it is made of high-quality natural materials.
Cracked feet socks Advantage
You put on Nu-pore socks for a very short period.
Quickly and effectively soften feet.
Clean feet skin deeply.
Moisturizing foot socks disadvantage
Might be annoying for those who can't bear putting masks on their skin.
May cause sensitive reaction if you are allergic to any of the ingredients.
Nu-pore moisturizing feet socks reviews
One customer reviewed "I love these moisturizing socks for the feet. Put it on and relax a bit and you'll have softer feet. I use them a few times a week and they have made a huge difference."
Frequently asked questions about moisturizing foot socks
How often should you use a moisturizing foot mask?
You might only need to use it once a month or less for the results you need.
How long can you leave a moisturizing foot mask on?
Leave it for 20 to 30 minutes.
What does a mask do for your feet?
Removes impurities and dead skin, eliminates odours, and hydrates the skin.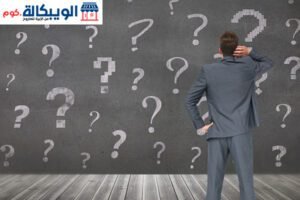 Ask for our Nu-pore Moisturizing foot socks 1 pair offers at a special price and enjoy our best offers at Elwebkala, by contacting us through the following numbers: