What are natrol caffeine tablets 200mg?
Natrol high caffeine pills are dietary supplement to boost body energy, reduce exhaustion, and fight tiredness. They also increase your daily physical activities and enhance endurance and stamina.
Natrol caffeine energy pills help boost mental health, and improve focus and concentration so you can do your work and study with the best performance. Read on to learn more about the strongest caffeine pills.
Caffeine pills benefits
You may also like Rule One BCAA powder branched chain amino acids watermelon flavor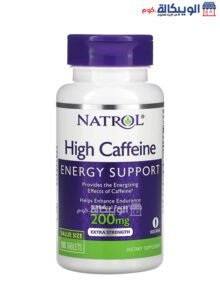 Natrol caffeine pills price in Egypt 2022
At Elwebkala, Natrol high caffeine pills price is available for purchase for just 500 جنيه مصري per packet.
Natrol caffeine pills ingredients
Active ingredients: Caffeine 200 Mg, and calcium (from calcium phosphate).
Inactive ingredients: Stearic acid, cellulose gum, silicon dioxide, magnesium stearate, methylcellulose, and glycerine
How to use caffeine pills
Caffeine pills dose: Take 1 to 3 pills per day according to doctor's recommendations.
Don't exceed the recommended dose.
The maximum pills per day are 3 pills.
 leave at least 3 to 4 hours between each dose.
Use with enough water.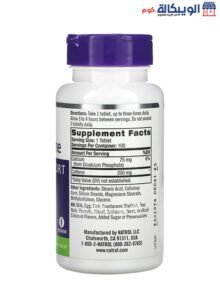 Caffeine pills side effects
Some people may have some side effects when using coffee pills if they are allergic to caffeine, and some natrol high caffeine pills side effects are:
Tremors in the hands.
Insomnia.
Vertigo and headache.
Rapid heartbeat.
Lack of fluid in the body and dehydration.
Addiction to caffeine.
diarrhea.
Weak bone.
Rabid heartbeat.
Irritability.
Natrol high caffeine advantages
Dietary supplement.
Sugar free.
Calories free.
Vegetarian.
The best caffeine pills for studying and staying awake.
Natrol high caffeine pills disadvantages
You should consult a health care provider.
Exceeding the recommended dose may cause sensitive reactions.
Not recommended for people who are allergic to caffeine.
Instructions before using natrol caffeine pills
Best to use with health care provider.
Avoid using if you're allergic to caffeine.
Consult your doctor if you're pregnant or nursing.
Avoid using natrol high caffeine pills if you're allergic to any of the ingredients.
Limit using caffeine-containing medications, food, or beverages while taking natrol caffeine pills.
Stop using two weeks before any surgery.
Not allowed for kids under age 18.
Keep in a cool and dry place.
Keep out of children's reach.
Natrol caffeine pills reviews
One customer reviewed "I've been taking this super good quality supplement for quite sometime now and I felt the significant changes to my brain function, it helps provide me enough energy and helps me with my mental focus. The taste is good too."
Frequently asked questions about caffeine pills
Do caffeine pills do anything?
They help you stay awake, improve performance, enhance endurance, and increase fat burning.
Are caffeine pills safer than coffee?
High quality caffeine supplements can be safer than consuming coffee regularly.
Is it OK to take caffeine pills every day?
It's safe for adults to take about 200 mg of caffeine every day.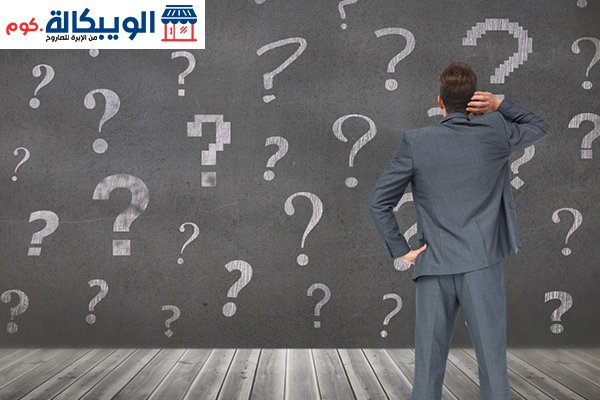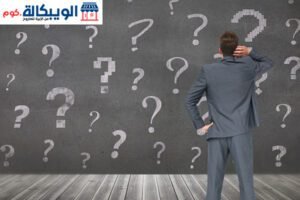 Ask for our Natrol high caffeine pills 200 mg 100 pills offers at a special price and enjoy our best offers at Elwebkala, by contacting us through the following numbers: